Kitchen Kraft Kreations Pvt. Ltd.
Kitchen Kraft Kreations offers a wide variety of built-in & free standing kitchen appliances and kitchen accessories for your modular kitchen. At Kitchen Kraft Kreations, We're determined to provide you best range of Built-in and standalone kitchen appliances.
The complete kitchen appliances range is loaded with features to increase convenience with elegance to make your kitchen experience a rewarding one. We offer some of the world's most advanced appliances in the widest ranges. We ensure that working with kitchen appliances in your everyday life is full of pleasure and convenience.


KAFF As KAFF is a pioneer company in the field, it provide revolutionary solutions by blending innovation, design, style and versatility.
All the appliances including Chimney (Cooker hood), Built-in hobs, Built-in oven, Built-in microwave, Cooking range, OTG and Wine coolers are of international standard and aesthetically high value.


"Switch to KAFF. Switch to a healthy life."
Thank you Kaff, for such a fabulous product your chimney has made my kitchen smoke free.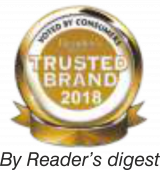 Superior features to enhance the versatility of your cooking experience.